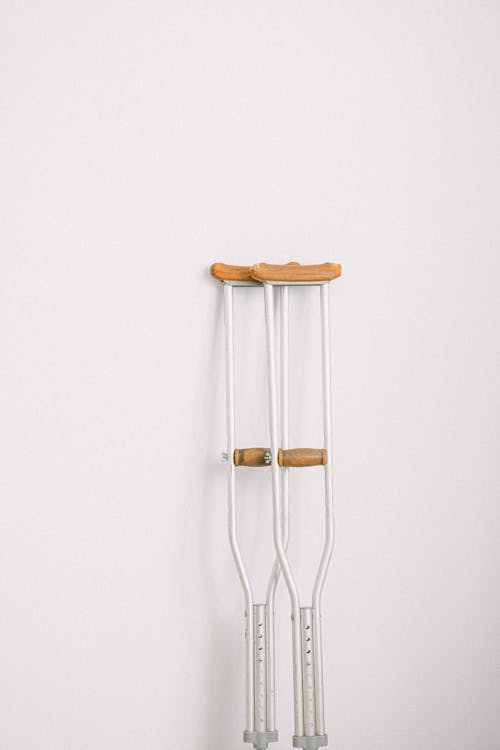 The use of bed sticks and rails can be life-changing. Every morning, the weak, the elderly and the infirm have to struggle their way in and out of their bed. It is a bit of a challenge for them, now and then. Everyday. A soft, premium quality mattress may provide them with nothing in terms of something they can hold or grab on to. This situation will put them in harm's way, particularly accidental falls.
Accidental and dangerous falls happen mostly to people who are unstable on their feet. When you have muscle weakness or have poor motor skills, controlling your body due to its weight is sometimes beyond your scope. This is where bed sticks and security rails, or similar type of assistive devices come into the picture. 
They provide structural support to the infirmed, the weak, and the elderly. Meaning to say these assistive devices will help these people rise from their bed and get out of it with ease and not so much of the usual discomfort they so often complain about. They will also lessen the possibility of accidental falls and slips. And besides, they also provide assistive support to the user in changing his position in bed.  
How to Install Bed Sticks  and Rails on Your Bed?
Installing these types of assistive devices to your bed should not impose any difficulty at all. They are easily attachable either along the bedposts or to the floor. It would depend on the kind of assistive railing system you have. 
Bed assist rails are now seen not just in nursing homes for the elderly and the sick, but an increasing number of private homes are using them as well — to provide assistive support to the elderly member of their family or the infirmed member of their household. 
Originally, these types of disability equipment are intended for the use of the elderly and people with age-related issues on their mobility. But since they are flexible to use, they have been adopted as well to other applications such as giving support to people with their post-surgical recovery needs. 
What are They Made of?
They are usually made from lightweight materials and are formed or shaped to a particular design and purpose. Some are made into a pole and can be free-standing just beside the bed.
Lightweight materials are used in manufacturing these devices to allow for easy assembly and installation. 
The Suitable Type of Railing System
These kinds of assistive devices come in a sundry of shapes and designs, each with their purpose and special function. Therefore, the type you need to have will depend upon the assistive needs you may require. 
This means to say that you need to take some caution and extra care when trying to shop for these kinds of devices because there is a good chance that you will come across an item that you will not have any use for. Thus, you may need to inquire from the store or dealer with what you are looking for exactly.  
Wrapping Up!
Whether you are looking for bed assist rails, poles, or handles, pay attention to the detailed manual instructions provided with the product. regarding proper and safe installation. 
It is also of paramount importance that you comply with the recommended allowances for weight and height. These things are usually indicated with the instructional guidelines that your device came with. Failure to observe them runs the risk of putting the user or the patient in harm's way. 
Bed sticks & rails, much like other kinds of disability equipment we have out there, will only serve the purposes they are made for when they are properly set-up with respect to the manufacturer guidelines. 
Much like any other medical assistive equipment, there is, you can never go wrong with your choice of equipment if you will seek assistance or help from a reputable doctor or therapist regarding the device most appropriate for your individual needs.